Unfortunately, this event will not happen in May 2022.
Please consider coming to Poland in September for the International Sketchnote Camp 2022.
As one of the Fab Four who co-organized the 1. International Sketchnote Camp in Hamburg in 2017, I am immensely proud that this event series still keeps going, that the Community keeps growing and that the wonderful Ania is hosting our annual get-together this year.
You can participate in person or remotely, click HERE to see more details and get tickets.
Thanks for understanding, you are all amazing <3
Marianne
—————
You want to meet new Sketchnote friends from around the world?
Or reconnect with people you have met at an International Sketchnote Camp?
Nerd out about pens, paper and books? Doodle, draw and sketch together?
Well, then go put this date into your calendar <3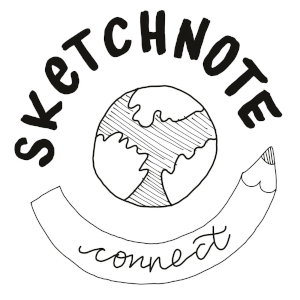 WHEN?
The 2 day event will be on
Friday, May 6th 2022, 1 – 6 pm CET and
Saturday, May 7th 2022, 10 am – 5 pm CET
The timezone is Central European time CET (Berlin, Rome, Paris).
Find the detailed schedule here soon.
WHO CAN PARTICIPATE?
Everyone is welcome!
People new to Sketchnotes as well as people who have been part of the community for months or years.
WHERE IS IT?
Sketchnote Connect is an online event: we will use Zoom for Video calls and other online tools for visual collaboration.
WHAT LANGUAGE WILL BE SPOKEN?
The facilitation will be in English, you are free to speak any language you like amongst each other. Don't be scared if your English is not that good. Last year we had participants from 11 countries, everyone helped each other out and it worked wonderfully!
HOW CAN I STAY UP TO DATE?
I will publish updates on Twitter and Instagram, follow me @mariannerady or I will gladly send you email updates about the event, just fill out this form on the right side of this page ->
WHEN CAN I BUY TICKETS?
Ticket sale will start beginning of April. Go the the TICKETS tab in the menu on the top of this page
WHO IS ORGANIZING THIS?
My name is Marianne, I have been part of the organizing team of the 1. International Sketchnote Camp in Hamburg in 2017. Go to the ORANIZER tab in the menu to read more. Looking forward to see you in May!
I have another question…
Sure, just write me an email to hello @ mariannerady . com