Meeting new people, chat with the ones you already know, share knowledge and ideas, that is what we want in a community event. To achieve all of the above and more, we use a barcamp format at Sketchnote Connect.
In the beginning of the day in the marketplace, everyone can share what sessions they would like to offer or request what they would like to do and then we create a session plan together, then and there.
Idea generation, feedback for sth you created, questions you need answers for, prepared presentations, experiences you'd like to share, everything is allowed and welcome. Every session will have 30 min.
If that is all new to you, don't worry, we will explain everything.
To give us time to chat and laugh, we'll have conversation time every day, plus it is always allowed to skip a session and just catch up with someone. We'll provide extra room for that.
Zoom fatigue is real, so we are planning to have many breaks in between. Our brains and eyes will thank us.
Here is the schedule for you, as planned for now. All times are in European time zone, CET (Berlin)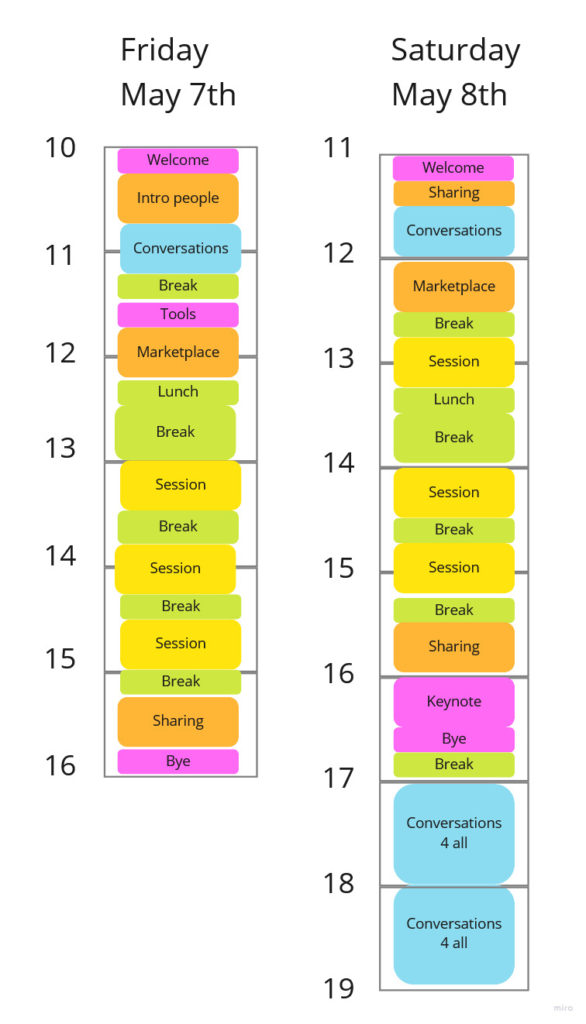 Any questions about this?
Send me an email to hello @ mariannerady . com